Protect your business from corruption and ransomware!
Never Lose a file or important document with Onguard Remote Backup. With fully automated remote backup, your office will be better prepared for technological and natural disasters.
Data disasters take many forms
Ransomware. Hardware failures. Power outages. Human error. Threats to your data are everywhere and evolving fast. Yet many companies rely on outdated backup technologies to protect their server environment.
We make data protection simple
Onguard Remote Backup offers comprehensive data protection that's engineered for the needs of your environment. Enjoy the confidence of knowing you can recover and restore crucial data if your business is threatened with a data disaster. Onguard Backup is easy to deploy and manage so you can focus on other things. Auto nightly backups ensure your data is protected.
FREE 30 minute setup for workstation or server
Top 4 Reasons For Lost Data
Professional Backup That Meets Your Needs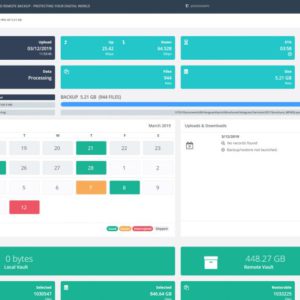 Featuring a Clean, Easy To Use Interface
Back Up Only The Files You Need!

Monitor your backups, restore lost files, recover from server failures, hacking, and failed hard drives.
Fast, Efficient Backup and Restore (dependent on your internet speed)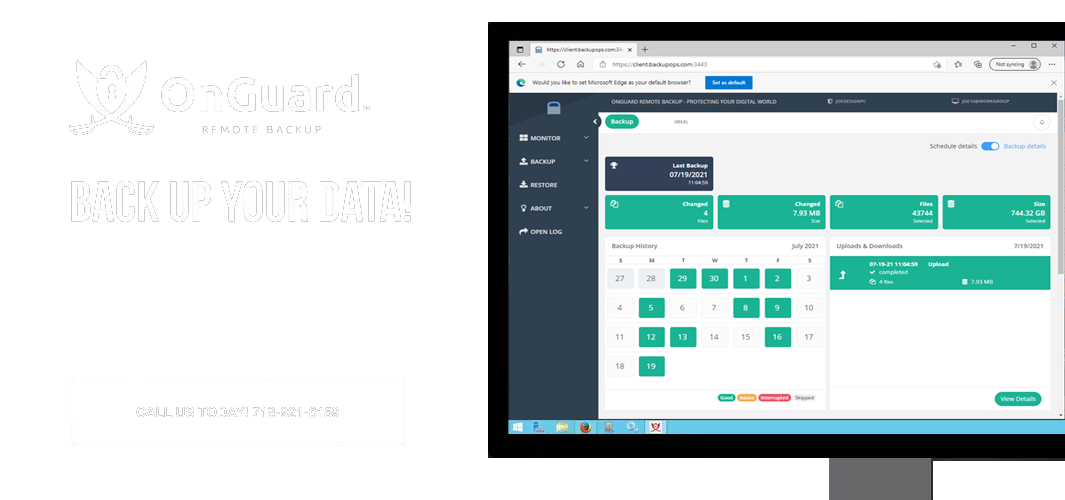 Personal / Small Business
Perfect for laptops, or small offices with 1-3 computers
Free Setup
Up to 10gb of storage
Automatic Cloud Backup
Backup To External Hard Drive
Fully Encrypted
$80 / Year
Medical offices, Accounting, Engineering
Free Setup
Up to 200GB
Automatic cloud backup
External Hard Drive Backup
Fully Encrypted
FERPA, GLBA & HIPAA support
Centralized management & admin controls
Image Backup and Bare Metal Restore
Backup for databases & applications
$40 a Month  / $450 a Year
Free Setup
Up to 2 TB of data
Automatic cloud backup
External Hard Drive Backup
Fully Encrypted
FERPA, GLBA & HIPAA support
Centralized management & admin controls
Image Backup and Bare Metal Restore
Backup for databases & applications
$120 a Month / $1350 year
American Made

Always speak to a live person

Proudly Located in Brooklyn, New York